OUR WINES
Wayne and Myriam Keoghan established Anvers Wines in 1998 with the philosophy of producing only premium wines from low-yielding vineyards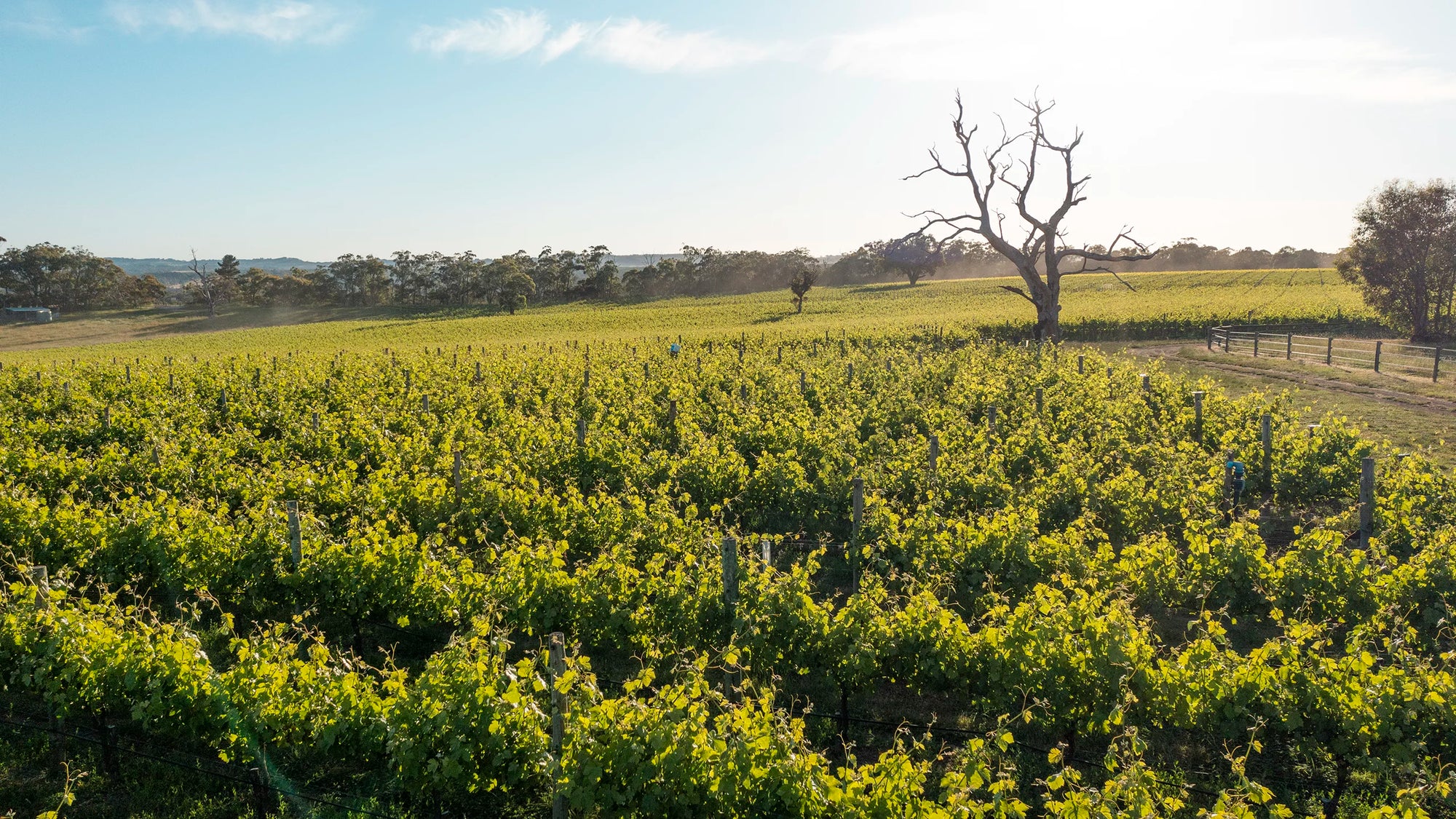 —
VITICULTURE
As the Vigneron of Anvers, Wayne Keoghan stands firm in the belief that grape varieties should only be sourced from their specialty regions, the locations in which they thrive. Hence why the portfolio of Anvers focuses on the varieties that are best grown on the north facing cool climate Kangarilla Vineyards.
A sustainable viticulture program across the 16.2-hectare vineyard, means minimal intervention but a high labour input to ensure the high-quality low yielding ethos. Hand picking is a must within the vineyard to ensure quality and careful management of grapes. When machine harvesting is used it is through a selective harvester to manage quality and vineyard management.
Irrigation is kept to a minimum and the use of hydroponic water management is used on the icons reds to develop bunch size, structure, and fruit. The estate vineyards unique terroir comprises of limestone, shoal and quartz incorporated with medium clay soils matched with high density planting and good elevation make it a stunning vineyard to grow the estate varieties.
Wayne has implemented best viticultural practices which are supported by an experienced team to leverage the unique terroir of the vineyards on the estate property.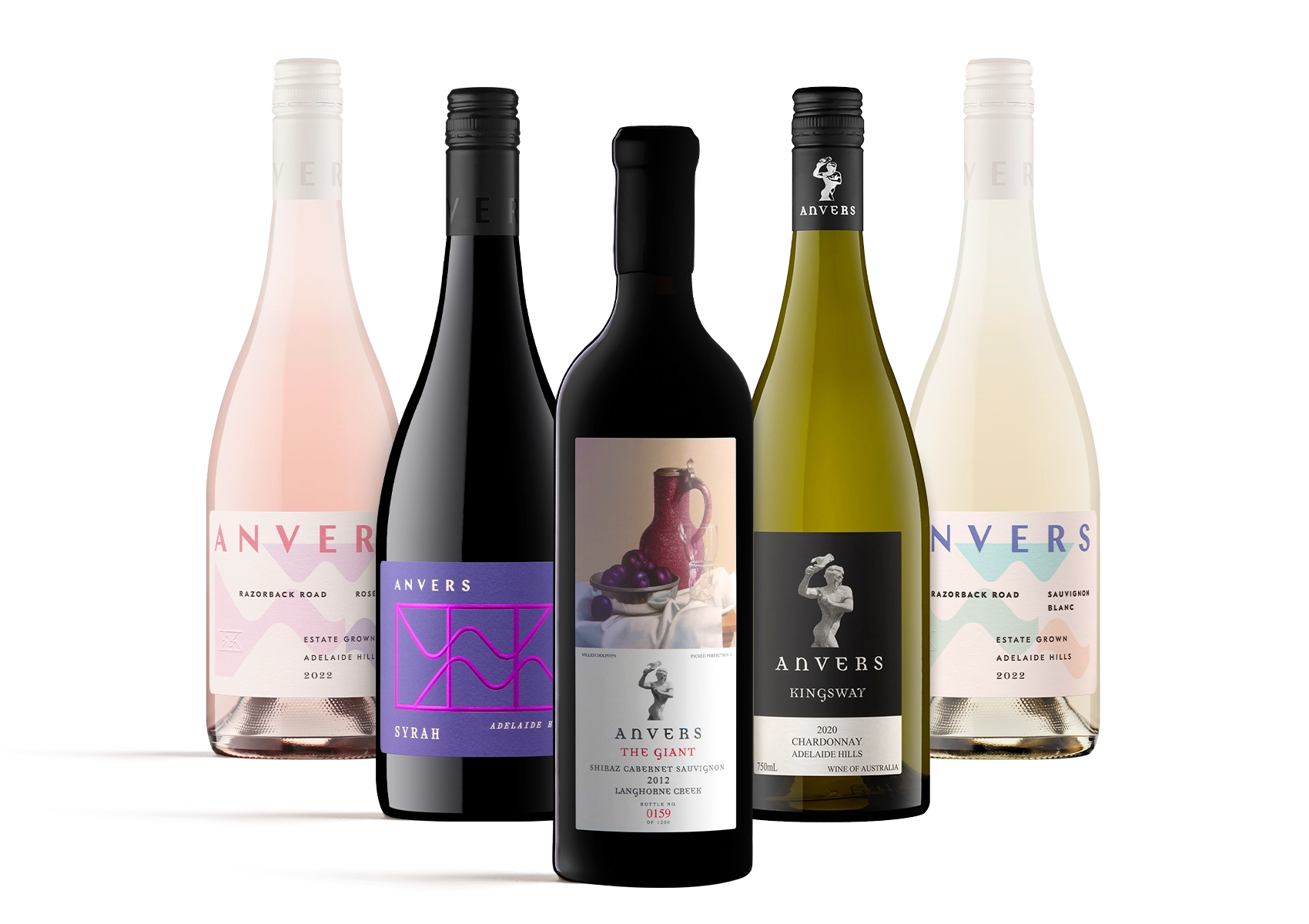 Anvers estate grown fruit is managed with the utmost care and precision in the winery. All fruit is pressed to dry, and where suited the use of whole bunches is paramount. Using traditional open concrete fermenters with minimal intervention, the wine is placed in all French oak to achieve malolactic fermentation in barrel.
The wines are aged in medium toasted French oak to provide controlled maturation while allowing harmonious integration of aroma and flavour. The winery strives for an average of three years for its barrels. This adds subtlety by way of wood maturation, not oak domination for which their wines are renowned for.
There is a definite traditional approach at Anvers using tried and true methods, combined with the benefits of some modern techniques.
Award winning wines.
At great prices.