OUR STORY
Anvers Wines estate vineyard and cellar door is nestled on a family owned block of 16 hectares near Kangarilla in the cool climate of the Adelaide Hills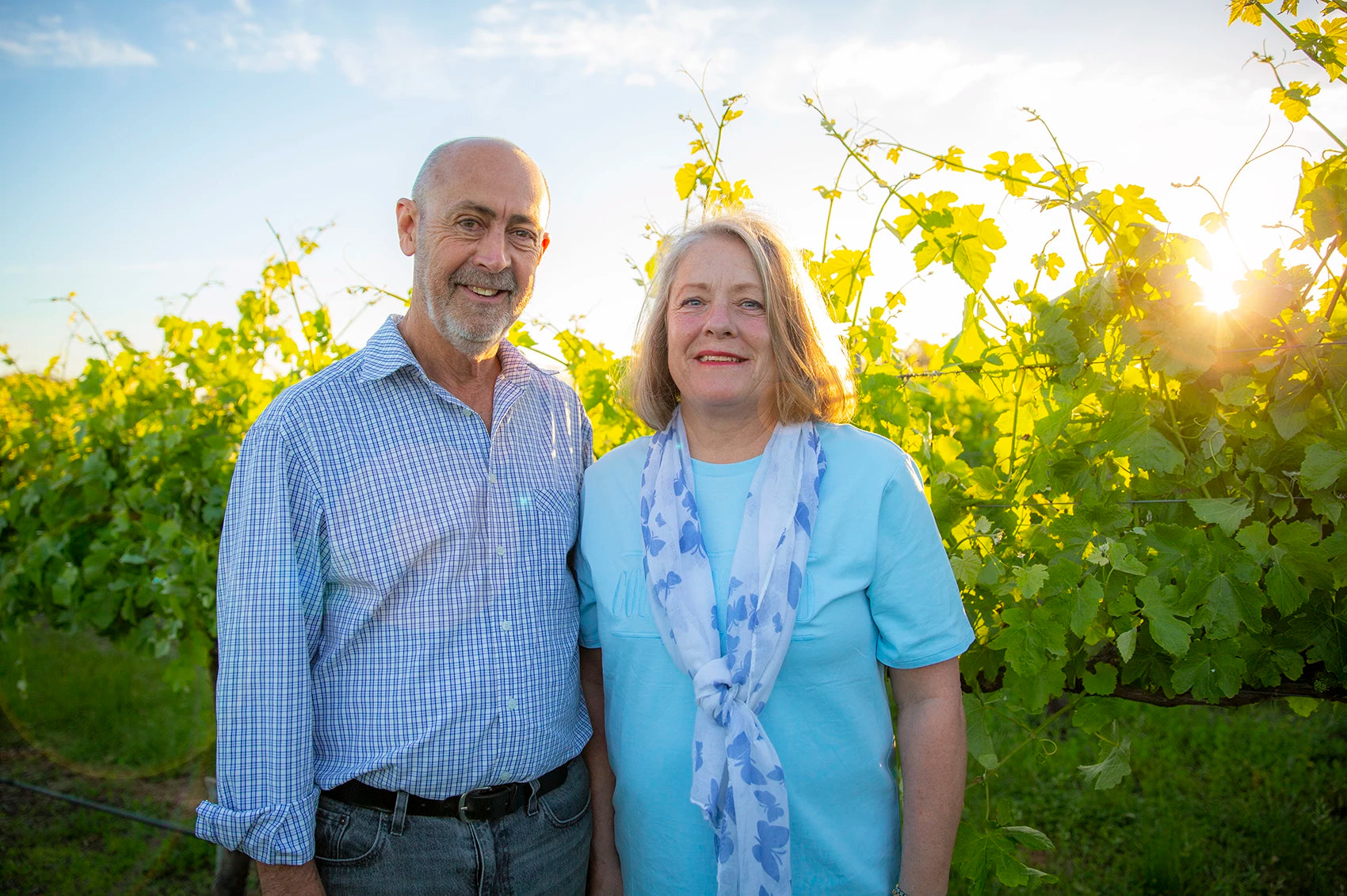 Founded upon an unwavering philosophy of quality not quantity, Anvers is an ultimate boutique food and wine destination set in an enchanting location.
As you wind your way up through Razorback Road, our newly built restaurant, cellar door and function space stands proudly within a secluded and serene setting that unfolds out onto lush green lawns and panoramic vineyard views.
Paired with our own range of world renowned premium award winning wines, our Head Chef uses locally sourced ingredients to curate delectable seasonal menus designed to create memorable dining experiences for all kinds of occasions.
Whether it's a tasting in our cellar door, lunch with picturesque views and good company or a place to celebrate life's big milestones, you are warmly welcome here at Anvers.
Established in 1998, Anvers has developed over the years from a romantic story that began in Belgium in 1983 where owners Wayne and Myriam Keoghan first met. The name Anvers pays apt homage to Myriam's home town of Antwerpen as it is called in Flemish and Antwerp as it is known in English. The vineyard, however, is proudly Adelaide Hills centric with a commitment to growing and sourcing only first class local grape varieties.
Over the years Anvers has continually received many international recognition and accolades. Their award winning Kingsway Shiraz and Chardonnay are the jewel in their crown and are enjoyed by wine lovers across the globe.
Tucked away off the bitumen track in the heart of the Adelaide Hills at Kangarilla, the newly built and thoughtfully designed restaurant, cellar door and function space marks an exciting new era for Anvers. Anchored around the original old dairy on the estate offering unrivalled views, this is now the place where Wayne and Myriam's passion for producing only the finest of wines will be showcased and celebrated.